British Columbia Hair Clinics
8 clinics.
Lead by Dr. Michelle Gerber, an enthusiastic innovator in the medical cosmetic industry, she and her staff provide the latest in medical, skin a...
Suite #101 -15850 26th Avenue
Surrey
BC
V3Z 2N6
See details
Endovenous Laser Treatment for Varicose Veins, Fractional laser resurfacing, Facial contouring, cellulite options and much more. Call or stop by...
2025 W. Broadway, Ste. 106
Vancouver
BC
V6J 1Z6
See details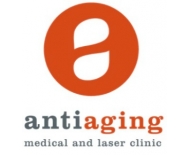 Dr Frame is a highly experienced cosmetic physician, known for balancing Botox wrinkle reduction and Restylane, Juvederm or Radiesse dermal fill...
State-of-the-art aesthetic laser and surgical medical procedures for all conditions. We offer the finest permanent hair reduction, painless removal...
Unit D - 2309 McCallum Rd.
Abbotsford
BC
V2S 3N7
See details
Vancouver Cosmetics, Skin Care and Laser Hair Removal Clinic.TLC DERMAL LASER CLINIC Inc. is dedicated to providing a long term cosmetics skin care...