Mississauga Nuclear Medicine Clinics
3 clinics.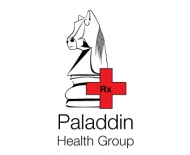 MRI's , CT Scans and PET scans are available to Ontario residents. If you want to have one done quickly, why wait? We refer you to the best out-of-...
KMH Cardiology & Diagnostic Centres offer timely access to MRI, PET, and more, using state-of-the-art technology and highly qualified, licensed...
Thermography Clinic, Mississauga West Inc.is a breast health and cancer prevention imaging center. Thermography imaging assesses women's risk ...
130 Dundas St E, Suite 305 Mississauga Ontario
Mississauga
ON
L5A 3V8
See details