Montreal MRI Scan Clinics
14 clinics.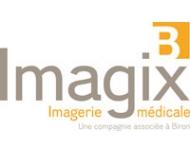 For radiology and specialized medical imaging exams, Imagix is committed to offer:A quick access to diagnostic testing. All tests are read and inte...
5636, boulevard Henri-Bourassa Est
Montreal
QC
H1G 2T2
See details
Medisys Health Group's Montreal MRI Scan Centre was created with the goal of providing patients with a more comfortable and stress-free environment...
5811 Chemin de la Cote-des-Neiges
Montreal
QC
H3S 1Z2
See details