Saskatoon Clinics
9 clinics.
Saskatoon SK
407 Ludlow Street Suite 108
Saskatoon
SK
S7S 1P3
See details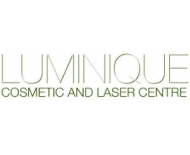 Luminique Cosmetic & Laser Centre101-1132 College DriveSaskatoon SK(306) 477-2100
Obesity is not your fault. Weight Loss Surgery is an effective, long-term solution to obesity. WLF Medical Vertical Gastric Sleeve is a surgery pe...
#210 - 820 51st Street East
Saskatoon
SK
S7K 0X8
See details
Coverdale Saskatoon304-201 1st Avenue South Saskatoon, SK www.coverdaleclinic.com ph:
Sunsera Salons • 815 Gray Avenue • Saskatoon, SK S7N 2K6Phone: 306-934-5595 • Email: sunseragray@sasktel.net
The medical team at Nirvana includes a certified and licensed MD and technicians who deliver sensitive and effective hair removal treatments by las...