Saskatoon SK
407 Ludlow Street Suite 108
Saskatoon
SK
S7S 1P3
See details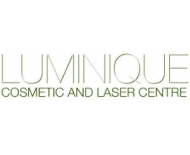 Luminique Cosmetic & Laser Centre101-1132 College DriveSaskatoon SK(306) 477-2100
Obesity is not your fault. Weight Loss Surgery is an effective, long-term solution to obesity. WLF Medical Vertical Gastric Sleeve is a surgery pe...
#210 - 820 51st Street East
Saskatoon
SK
S7K 0X8
See details
Prince Albert Parkland Health - Region Travel Health ClinicPrince Albert SK
800 Central Avenue McIntosh Mall, 2nd Floor
Prince Albert
SK
S6V 7V6
See details
Welcome to the SmartShape Weight Loss Centre. Since 2005, SmartShape has been providing Canadians with proven weight loss solutions that work. I...
Aspen Medical Surgery 530 University Park Drive
Regina
SK
S4V 2Z3
See details
Obesity isn't your fault. It's a medical condition and there IS a solution. WLF Medical Vertical Gastric Sleeve surgery is performed for...
Botox treatments are available in Regina at Nu Image Medical Esethtics. Our trained doctors and nurses have been provide Botox to soften wrinkles. ...
Ethemba Health And Image Centre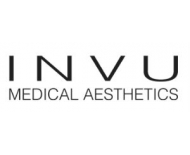 Coverdale Saskatoon304-201 1st Avenue South Saskatoon, SK www.coverdaleclinic.com ph:
Sunsera Salons • 815 Gray Avenue • Saskatoon, SK S7N 2K6Phone: 306-934-5595 • Email: sunseragray@sasktel.net
Cypress Audiology Centre is committed to meeting the needs of those with hearing loss by empowering clients and their families to make informed dec...
350 Cheadle Street West
Swift Current
SK
S9H 4G3
See details
The medical team at Nirvana includes a certified and licensed MD and technicians who deliver sensitive and effective hair removal treatments by las...