Alberta Occupational Therapy Clinics
9 clinics.
Charlene is a licensed health care professional in good standing with the Alberta College of Occupational Therapists. She works mostly with childre...
75 Av and Centre Street N.W.
Calgary
AB
T2K 0R1
See details
Our clinic uses exercise, education and self-management as the focus of our treatment regimens, taking into consideration muscle imbalances and lea...
1620 - 29 ST. NW. Suite #125
Calgary
AB
T2N 4L7
See details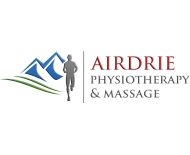 Airdrie Physiotherapy & MassageAirdrie's Premium Physical Therapy & Massage Clinic When deciding who to trust with your...