Burnaby Clinics
15 clinics.
At Metrotown Centre Dental we strive to create positive relationships that enable you to enjoy quality dentistry in a relaxing environment using th...
Hearing loss can be frustrating. Let us help you hear better so you can get back to doing the things you enjoy. We offer hearing tests at no charge...
The Pacific Centre for Reproductive Medicine (PCRM) is focused on you having a successful pregnancy. By employing the absolute latest in reproducti...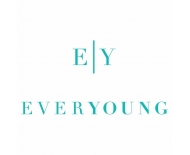 EverYoung is committed to excellence, offering treatment plans that are non-invasive with minimal recovery time and discomfort, while also achievin...
2600 - 4720 Kingsway, Metrotower II
Burnaby
BC
V5H 4N2
See details