British Columbia Sleep Clinics
3 clinics.
Lead by Dr. Michelle Gerber, an enthusiastic innovator in the medical cosmetic industry, she and her staff provide the latest in medical, skin a...
Suite #101 -15850 26th Avenue
Surrey
BC
V3Z 2N6
See details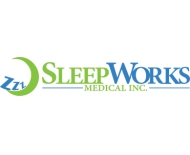 SleepWorks Medical Inc is Dedicated to providing Canadians with early detection and treatment of fatal sleep disorders such as Obstructive Sleep Ap...
Teya France, CHt, specializes in hypnotic solutions for losing weight and dental phobia. Using Hypnotherapy, Teya can also help you overcome blocks...