Surrey Clinics
16 clinics.
SURREY(Beside Surrey Memorial Hospital )
Since its 1976, Dr. Jason Hui, his associates, and his staff have striven to deliver only the best to their patients in terms of preventative denti...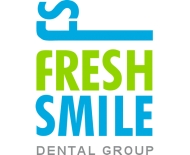 We always welcome new patients! Start your journey to a great smile and book a consultation or schedule your next appointment. Our dental clin...
Surrey MRI was created with the belief that healthcare should be easy to obtain in a timely manner. With a doctor's referral, booking can be...
Hearing Care services including: free hearing/ screening tests, exclusive Beltone distributor, 3 year warranty, 3 year Lost stolen or damaged insur...
At BC Laser and Skin care clinic, our major concerns are your results, your satisfaction, your comfort, your privacy and your safety. We aim to pro...
9030 King George Highway. suite 203
Surrey
BC
V3V 7Y3
See details