Canada Occupational Therapy Clinics
29 clinics.
The BODiWORKS Institute is an innovative facility that offers programs and services for both adult and children's health. We service all abilit...
4-2624 Dunwin Drive Mississauga, Ontario
Mississauga
ON
L5L 3T5
See details
Provides occupational therapy assessments, treatment and consultation services for children of all ages with mild to severe difficulties in the fol...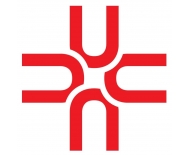 Physiotherapy clinics, occupational therapy, manual therapy and musculoskeletal techniques, providing health care services since 1982.
2044 Rue Fleury Est, office 205
Montreal
QC
H2B 1J2
See details