Canada Orthopaedics Clinics
36 clinics.
Only private facility in Canada that performs full hip replacements. Also performs partial knee replacements and hip resurfacing, and repairs ACL a...
1487, boulevard des Laurentides
Laval
QC
H7M 2Y3
See details
377 Burnhamthorpe Rd E, Suite 13A
Mississauga
ON
L5A 3Y1
See details
At Ontario Independent Assessment Centre, we provide a variety of comprehensive assessment services aimed at providing an impartial and credib...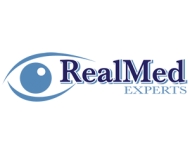 RealMed Experts Group Inc. is an independent multi-disciplinary assessment facility that provides Medical Evaluations to Auto Insurers, Personal In...
1111 Finch Avenue West, Suite 210
Toronto
ON
M3J 2E5
See details