Blainville Clinics
4 clinics.
Bienvenue à notre clinique privée de médecine familiale. Obtenez un RV rapidement avec un médecin, que ce soit pour un examen annuel, une urgence, ...
6455, rue Doris-Lussier # 330
Blainville
QC
J7H OE8
See details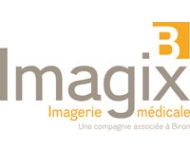 For radiology and specialized medical imaging exams, Imagix is committed to offer:A quick access to diagnostic testing. All tests are read and inte...
519, boulevard Curé-Labelle
Blainville
QC
J7C 2H6
See details
Whether it is for an emergency, an annual medical check-up, a pediatrics follow-up ( welcome newborn children), gynecological problems (Pap test...
75, boul de Chateaux, bureau 206
Blainville
QC
J7B 2A4
See details