Quebec Chiropractic Clinics
7 clinics.
Chiropractor for over 20 years, Dre Claude Marchand B. Sc., D.C. is the Montreal's reference in energetic chiropractic practices. Her clinic Chiro-...
134, boul. St-Joseph Ouest
Montreal
QC
H2T 2P6
See details
Helping you reach your health goals as quickly and safely as possible. Dr Steve Tucker utilizes a wide range of gentle and effective techniques to ...
5465 Chemin Queen Mary # 320
Montreal
QC
H3X 1V5
See details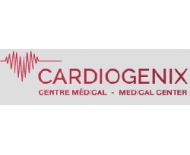 Cardiogenix is a private medical clinic located in Montreal that provides a full spectrum of medical care and preventive medicine with 3 different ...
8250 Boulevard Décarie #410
Montreal
QC
H4P 2P5
See details
Dr Nicholas Beaudoin, Chiropraticien, DCPartenaire dans la prévention, le recouvrement et l'optimisation de votre santé,le Dr Nicholas Beaudoi...
1255 rue University, espace 516
Montreal
QC
H3B 3V8
See details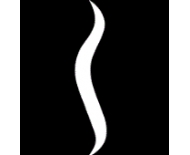 Chiroposture Montréal is a chiropractic clinic located in the heart of La Petite-Patrie. Listening to your expectations and goals, our chiro...
6201 Avenue De Chateaubriand, angle Bellechasse
Montreal
QC
H2S 2N5
See details
Centre chiropratique VotreChiro.com - Quebec - Quebec 03 - 1 418 647 3976 - Forum Chiropratique - Votre Chiro vous répond.
580 Grande Allee est, suite 315 Quebec
Quebec
QC
G1R 2K2
See details
Dr. Freud is certified in fourteen different chiropractic and massage techniques, which allows him to use a unique approach for each patient. You c...
2111 Av Northcliffe suite 406
Montreal
QC
H4A 3L5
See details