Canada Maternity Clinics
15 clinics.
4283 Village Centre Court, Mississauga, ON
Toronto
ON
L4Z 1V3
See details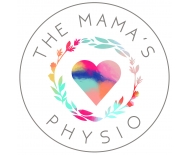 Providing pelvic health physiotherapy assessment and treatment for women in London Ontario and area - including incontinence, pelvic organ prolapse...
At Eatuitive Nutrition, we love good food as much as we love the science of nutrition! We believe in the enjoyment of food, the power of nutrition ...
683 10 Street Southwest , Suite 208
Calgary
AB
T2P 5G3
See details