Quebec Dentistry & Oral Health Clinics
16 clinics.
4470, rue Beaubien Est, bureau 103
Montreal
QC
H1T 3Y8
See details
You'll look and feel wonderful when you take advantage of our full range of dental services:- Orthodontics- Porcelain Veneers- Whitening or Bleachi...
Our mission is to offer you the very best in dental care, all the while keeping your experiance as comfortable and enjoyable as possible. This is m...
Get the best service in general dentistry at the dental clinic of Dr. Tremblay's Montreal: root canal treatment, gum treatment, extraction of ...
Jacques Hudon your denturist in Montreal. Prostheses on implants for 30 years at the forefront of technology, you are sure to find the solution for...
122, Fleury est, Ahunstic
Montreal
QC
H2C 1R2
See details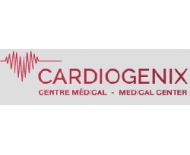 Cardiogenix is a private medical clinic located in Montreal that provides a full spectrum of medical care and preventive medicine with 3 different ...
8250 Boulevard Décarie #410
Montreal
QC
H4P 2P5
See details