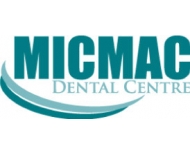 Dr. Brad LeGallais graduated from Dalhousie University in 1987, and has since been practicing general and family dentistry as a partner at Mic Mac ...
21 Micmac Blvd, 3rd Level of Mic Mac Mall
Dartmouth
NS
B3A 4N3
See details
Our focus is on your health goals, not simply our agenda for your care. We want to help you as best we can, whether simply through pain relief, thr...
287 Lacewood Drive, Suite 102
Halifax
NS
B3M 3Y7
See details
We strive to keep up-to-date with current trends, research and technology through the ongoing education of our dentists and our staff. We offer:- P...
Does a dental office with a calm, serene, and pleasant atmosphere and an experienced staff appeal to you? At Harbourfront Dental in Toronto we'...
10 Lower Spadina Ave, Ste 202
Toronto
NS
M5V 2Z2
See details
1658 Bedford Highway, Suite #2090
Bedford
NS
B4A 2X9
See details
Offering multi-disciplinary health care for the entire family. Naturopathic medicine, Chiropractic, Massage Therapy and Acupuncture offer gentle no...
10 Portland Street - Suite 101
Dartmouth
NS
B2Y 1G9
See details
Dr. Brian S. Seaman was the 2003 Independent Chiropractor of the Year. Additionally, he is on the Sports Medicine Advisory Committee of the Canadia...
1477 Lower Water Street, Suite 7A
Halifax
NS
B3J 3Z2
See details