Canada Oncology Clinics
37 clinics.
Bayshore's community care clinics meet national clinical quality standards and are ISO 9001 certified. For more information about the services our ...
250 Rue King Est, suite 206
Sherbrooke
QC
J1G 1A9
See details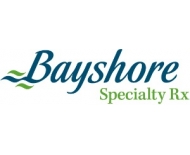 Bayshore's Community Care Clinics are a comfortable alternative to infusion therapy in hospitals.For patients who require infusion therapy or injec...
Provides high intensity ultrasound, HIFU, treatment for prostate cancer.
At Eatuitive Nutrition, we love good food as much as we love the science of nutrition! We believe in the enjoyment of food, the power of nutrition ...
683 10 Street Southwest , Suite 208
Calgary
AB
T2P 5G3
See details